Quality Food, Healthy Margins, Feel-Good Franchise Poke Franchise Opportunity
$846,377

Average Unit Volume*

31.2%

Cost of Goods Sold*
Poke Bowl Franchise Opportunities
Reimagining the Idea of Fast Food
Aloha Pokē Co. is the nation's premier fast casual poke franchise that is proudly reimagining how consumers view fast food. Poke has captured the attention of the entire fast casual industry as more people seek feel-good and wholesome super foods - and our franchise is capitalizing on this growing demand. We are part of the booming $42B natural health food industry and offer a great concept, proven system, and dedicated support team of industry professionals who are committed to the success of our seafood restaurant franchise owners.
Aloha Pokē Co. is actively searching for new franchisees who are ready to take our innovative yet simple poke restaurant franchise concept to new heights. We're different from a sushi franchise and we invite you to explore our website, learn about our poke franchise, and discover what it means to be an Aloha Pokē Co. franchise owner.
Let's create something awesome together! Aloha Pokē Co. requires an initial investment of $140,900 - $425,930.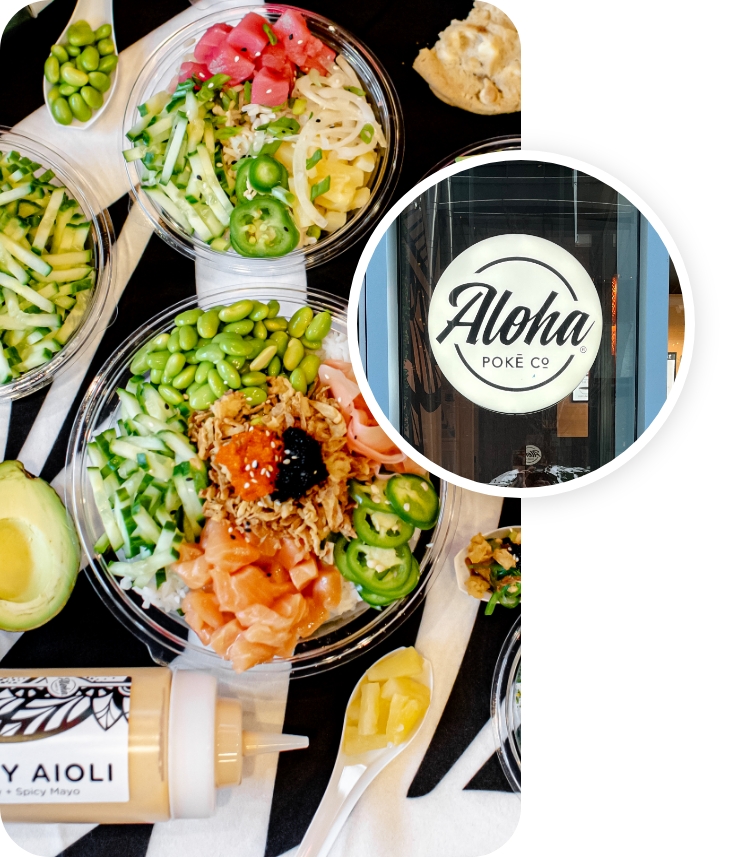 Why Choose Aloha Pokē Co.?
Health Oriented

Aloha Pokē Co. franchisees offer their customers fresh and fast poke bowls with real nutritional benefits.

Sustainability

Pole-and-line caught ahi tuna, Patagonian salmon raised without antibiotics, and other clean, simple, responsibly sourced ingredients.

Simplicity

With fewer employees, a focused menu, and no cooking, we operate quickly and more efficiently.

Flexible Footprint

With an average store of 1,278 sq ft., we offer much lower operational and capital hurdles with a great cash-on-cash return opportunity!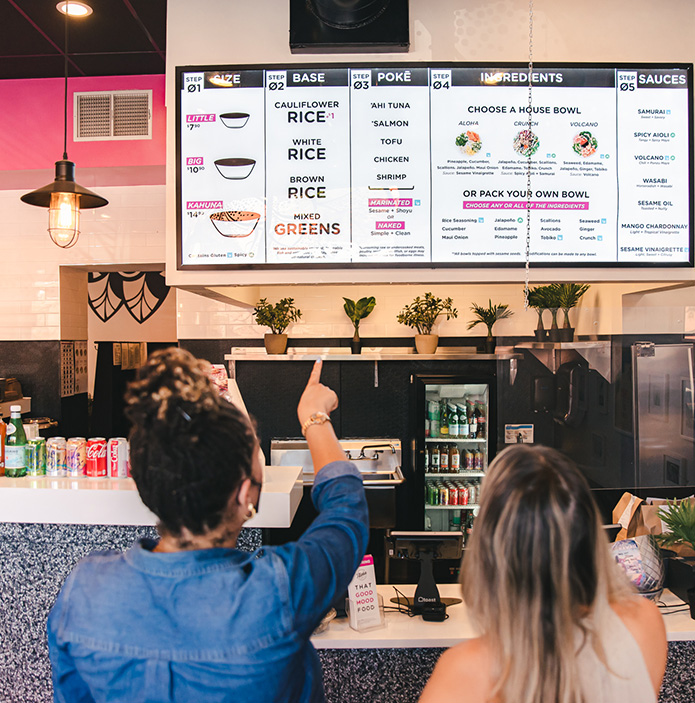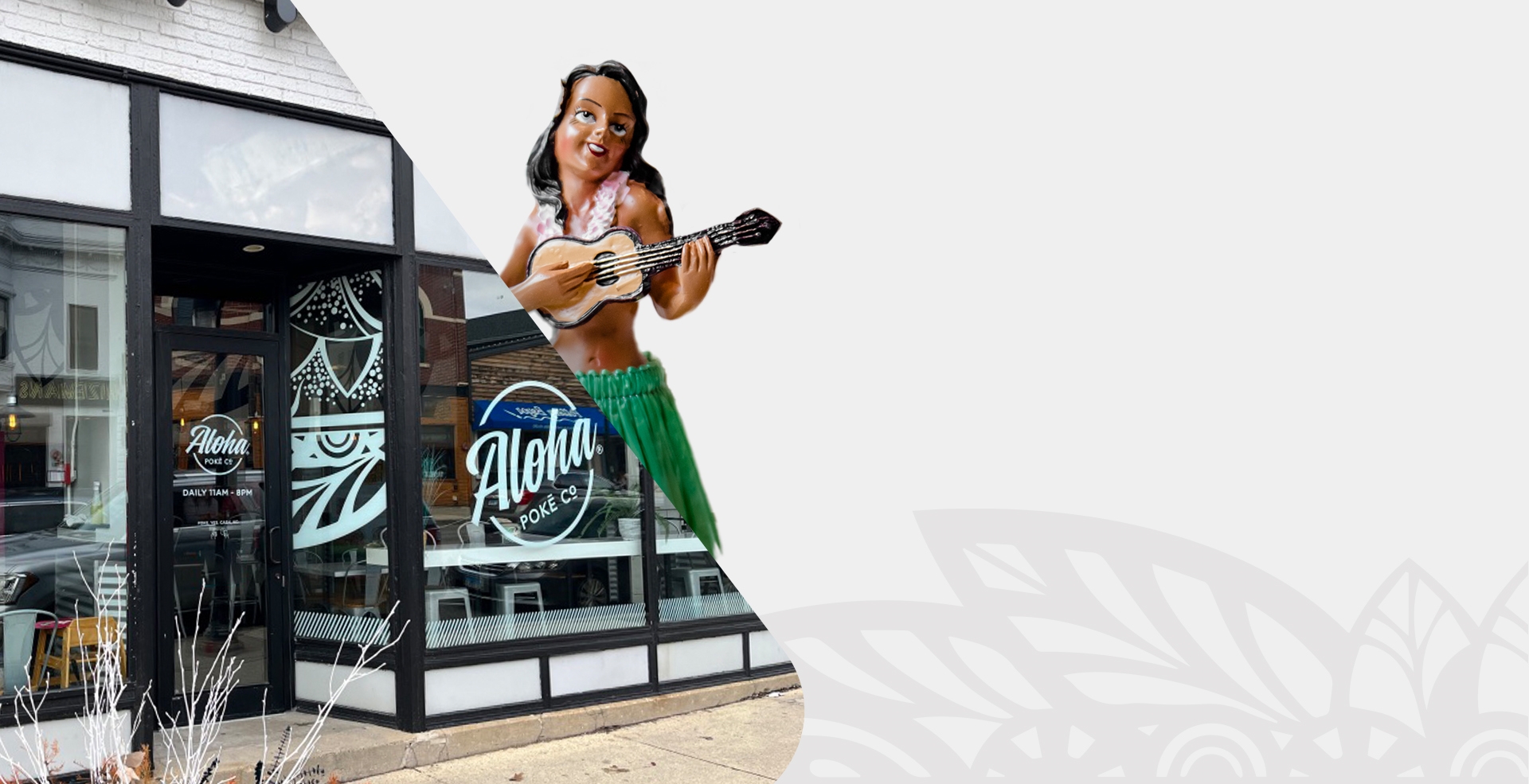 Step 1

Inquire on
Our Website

Step 2

Schedule
Intro Call

Step 5

Aloha Pokē Co. Discovery Day

Step 6

Sign Franchise Agreement
Find An Opportunity Near You
What started as a food hall location in downtown Chicago has grown into a nationally recognized poke bowl franchise brand - and we're only just getting started. If you're interested in how to start a poke bowl business, explore our available opportunities.
"As first-time franchise owners, we decided on Aloha Poke for several reasons including the brand's franchise development program, the projected return on investment, the ease of operations, low labor requirements..."

- Amanda and Corey Tabb Cypress, TX Franchisees