You should ask a current franchisee (3) important questions if you're considering a concept. Randy Elias is Aloha Poke Co.'s newest franchisee, and when asked about his relationship with our company, here's how he answered:
Question 1: Are you happy?
My product is really popular, and my customers love it. So yeah, this makes me happy. I also like working with the people at Aloha Poke. You know when you work with a big brand, and you engage a "team"? This company doesn't have teams of people. They just have people. Andy is a great example. He makes sure that I get the right product exactly when I need it, and I feel like he's really attentive to the needs of my shop. I've worked with other companies, and this interaction is just better.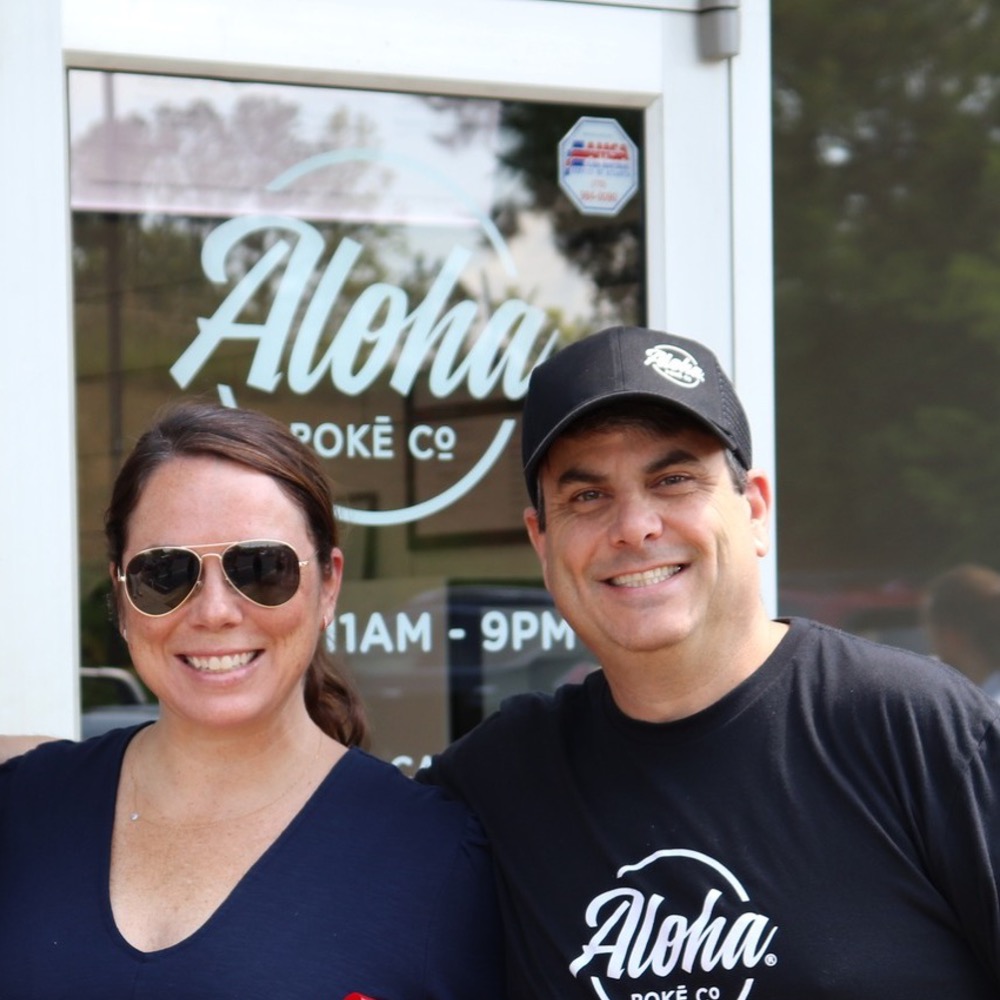 (Randy and Betsy Elias)
Question 2: Are you making money?
All the trends are pointing in the right direction and are in line with my initial projections. I have also been blown away by the repeat business. I have customers coming in multiple times per week, which is really amazing to me. Combine that with the new customers that keep finding us, and we will definitely hit our profit goals.
Question 3: Would you do it again?
Well, COVID certainly made my build-out challenging, but I would definitely do it again. The poke category is wide-open, and I like the idea of being first to market. Franchising is my business, and as I said, I have worked with other concepts. I cannot believe how easy it is to operate an Aloha Poke Co. With the right people, I can run some shifts with two employees. There aren't too many franchises that can do this.
Many thanks to Randy for sharing his thoughts. If you want to discuss Randy's comments or anything else, contact us here to talk Aloha Poke Co. franchising, and the ways in which Aloha Poke Co. is a different kind of fast food.