Our History
A Different Kind of Restaurant Franchise
Proudly reimagining the idea of fast food, Aloha Poke Co. Quickly packs pole-and-line caught ahi tuna, Patagonian salmon raised without antibiotics, and other clean, simple, responsibly sourced ingredients into beautiful, delicious bowls. Our poke bowls have been helping fuel our customer's days ever since, and we're dedicated to bringing our poke concept to new markets.
Since 2019, we've been offering Aloha Pokē Co. franchise opportunities and have opened 20 locations in Illinois, Wisconsin, Minnesota, Florida, Georgia, Texas, and DC, with many more to follow in the years to come. Our restaurants range from compact to full-size (250 to 2,000-square feet) and provide quick and convenient service and healthy meals to our customers.
Simplicity is foundational to everything we do and that is reflected in our build-out, operations, and menu. Our streamlined business model features a flexible footprint that doesn't require cooking, ventilation, black iron, grills, fryers, ovens, hoods, or huge dining areas. With an "order & pay-first" model, operations are less complex, and our team can provide faster execution with fewer employees.
A Focused Menu with Rising Popularity
A busy menu doesn't necessarily mean you're going to attract more customers. A lot of the larger fast-casual brands have confused quantity with quality, but at Aloha Pokē Co., we have perfected our craft with a much more focused style of menu. With curated options to choose from, customers have fewer friction points when they come in to order, and they know that their food will never disappoint.
It's our mission to pack fast, fresh, and tasty bowls filled with high-quality, mostly raw, ingredients. We feature some of the healthiest ingredients on the planet (think lean protein, fresh vegetables, and mixed greens!) that customers enjoy and appreciate – and will keep them coming back for more.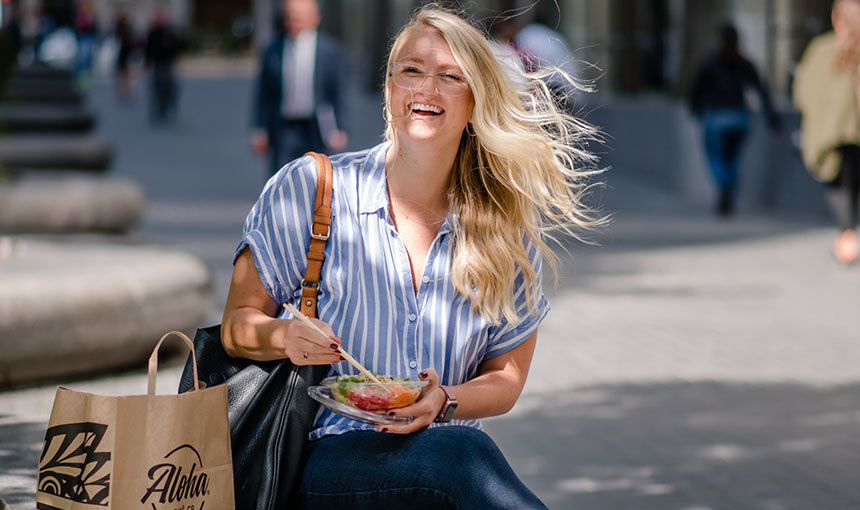 Our Team is Here to Help Your Business Grow!
Join us! Investing in a poke bowl franchise with Aloha Pokē Co. is a decision you can feel good about.