Why Aloha Pokē Co.
Fresh Food, Great Health Food Franchise Opportunities
Aloha Pokē Co. is bringing a breath of fresh air to the fast-casual restaurant franchise industry. Efficiency is crucial, but so is providing customers with top-quality ingredients that never sacrifice flavor for speed of service. From streamlined operations to our simplistic menu approach, Aloha Pokē Co. is making waves as a top health food franchise opportunity for future-focused entrepreneurs.
We had no idea when we opened our healthy food location in downtown Chicago how popular our poke bowls would be. Aloha Pokē Co. instantly became a huge hit by offering healthy and portable meal options for people on the go.
That same year we quickly opened two more locations to feed the crowds. In 2017, we opened four more stores, and began our catering program, and started selling at pop-ups and events. The following year, we added cooked chicken and shrimp to broaden our consumer base, offered catering options, and opened an additional nine stores.
Opportunity Is Here for The Taking
Whether you're looking to start fresh in the restaurant industry, add a brand to your existing business portfolio, or open more than one Aloha Pokē Co. location, we have options for you. Ambitious fast-casual restaurant professionals, multi-unit operators, and entrepreneurs are welcome to join Aloha Pokē Co. as an Aloha Pokē Co. franchise owner. You'll feel good about building your future with quality, transparency, and convenience.
Here's how Aloha Pokē Co. can benefit you:
Health-oriented, on-trend fast-casual menu options sought out by customers across the country who want convenience and customization, taste, and quality
Streamlined build-out and business model: no ventilation, black iron, grills, fryers, ovens, hoods, or huge dining areas; plus, a "pay-first" model for less complex operations, smaller space requirements, and faster execution
Established concept with a system that continues to help our franchisees grow their businesses
Protected area to help ensure a solid customer base
Strong brand image synonymous with healthier, quality, sustainable food
Multiple potential revenue streams for business growth: dine-in, carry-out, delivery, and catering. It all adds to the bottom line and broadens community visibility
An experienced management team's skill set to guide you every step of the way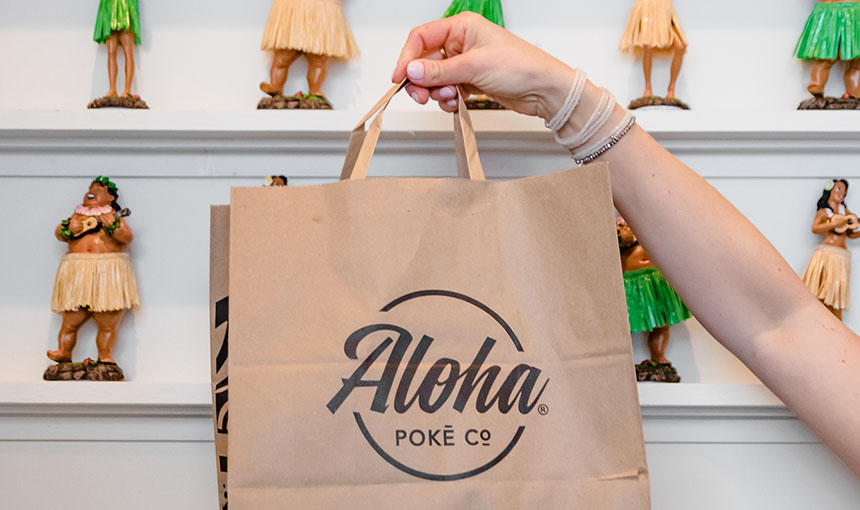 Why Choose Us?
Not only is our team full of professionals in the franchise space, but we will be there every step of the way to help you in any way we can!
Health Oriented

Aloha Pokē Co. franchisees offer their customers fresh and fast poke bowls with real nutritional benefits.

Sustainability

Pole-and-line caught ahi tuna, Patagonian salmon raised without antibiotics, and other clean, simple, responsibly sourced ingredients.

Simplicity

With fewer employees, a focused menu, and no cooking, we operate quickly and more efficiently.

Flexible Footprint

With an average store of 1,278 sq ft., we offer much lower operational and capital hurdles with a great cash-on-cash return opportunity!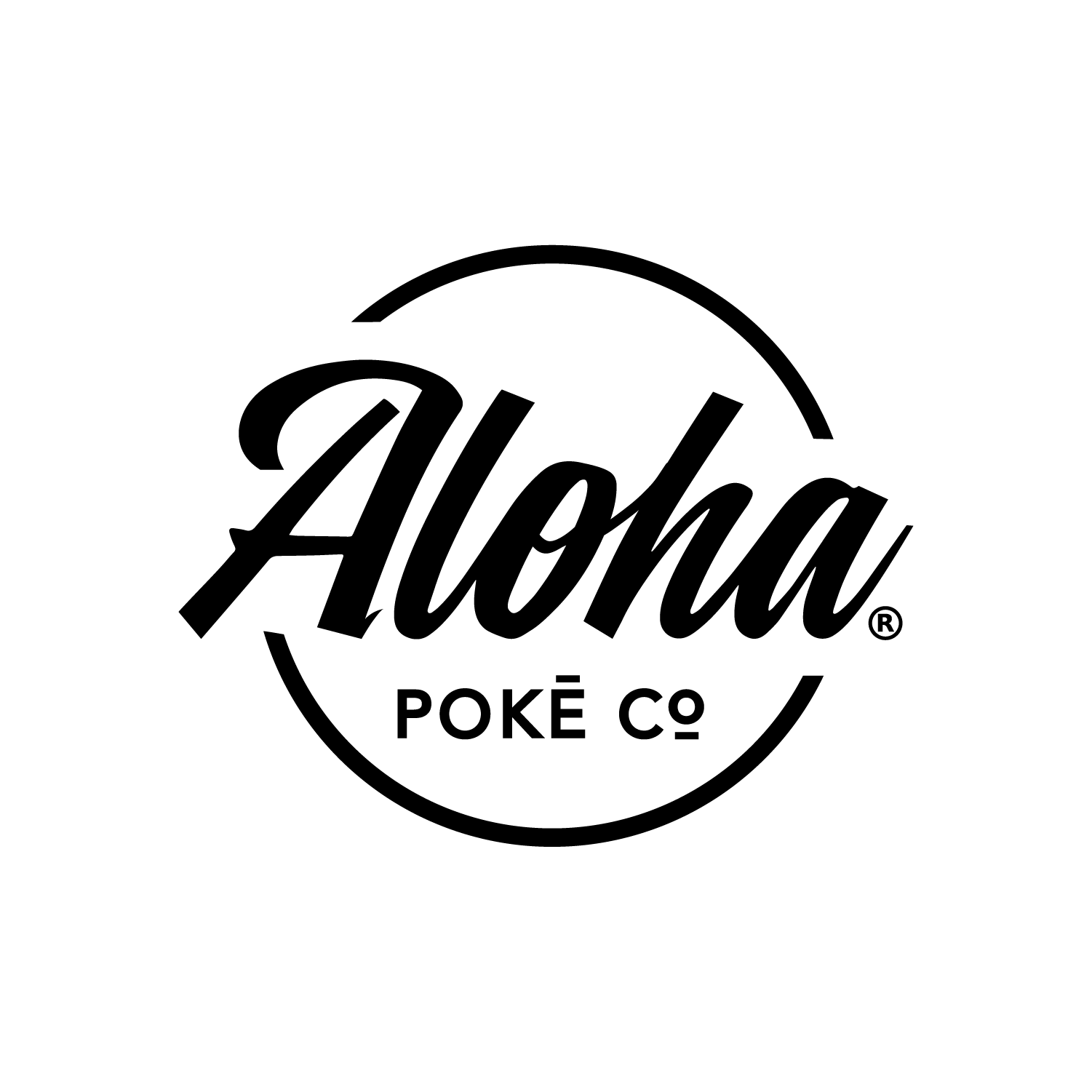 When we started the Aloha Pokē Co. brand, our goal was to create an opportunity that gave franchisees the ability to oversee their operations, order inventory, and keep track of their sales with ease. Handling multiple tasks is an aspect of owning a quick-service restaurant (QSR) franchise that can often be tricky, especially if you don't have years of experience running a restaurant. But when you invest in the Aloha Pokē Co. healthy food franchise, you can run everything with ease on a handheld device. Thanks to our cloud-based software and tech platforms, all the information you need to run your business is centralized and easy to access.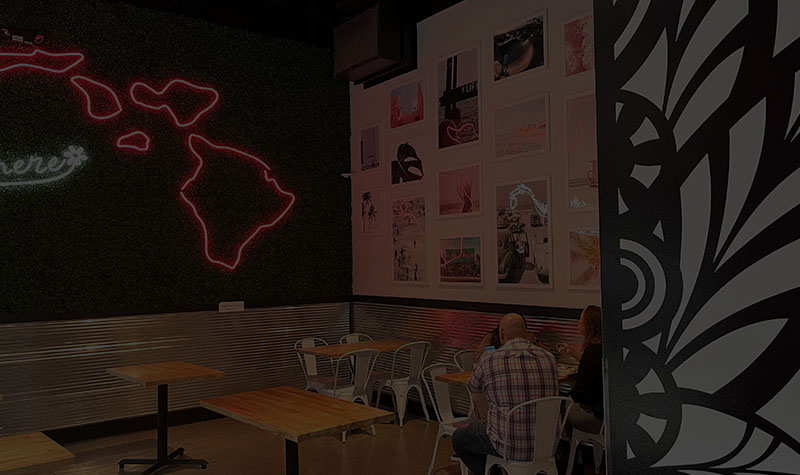 Steps To Ownership
Ready to learn more about the process of becoming an Aloha Pokē Co. Owner?
Lean Build Out, Smart Investment
Our poke franchise culture is all about simplicity, and we apply simple approaches to almost every aspect of our business model. Slimmed-down menu offerings and basic site layouts keep your poke bowl franchise costs low compared to other fast-casual concepts.
Our small footprint and simple layout have made it possible for our franchisees to open multiple locations with a lower initial investment. Aloha Pokē Co. operators don't have to worry about investing in large custom equipment. Our food is also sourced and prepared responsibly. Thanks to our airtight distribution system, Aloha franchisees benefit from focused product purchasing and less wasted inventory.
Our Support
Choosing what business to franchise with is a big decision! Let us show you how we can help guide you.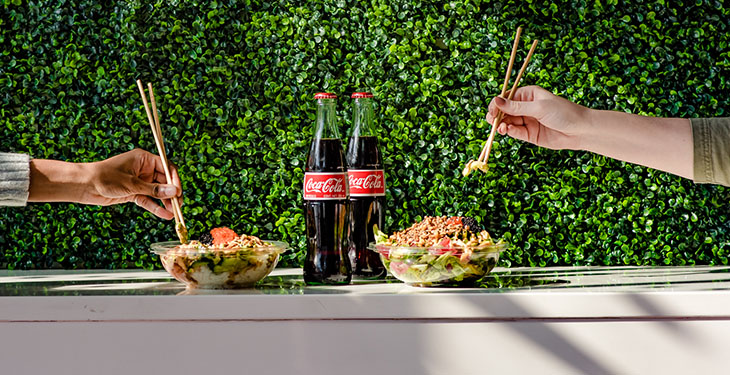 We've realized that having an overabundance of menu options doesn't always equal a satisfied customer. There are plenty of fast-food brands that have complicated customization and, in turn, missed out on quality. At Aloha Pokē Co., our goal has always been to perfect our product first, because we believe a top-quality bite is always worth coming back for. Our menu has remained simple (though no less delicious) throughout the years, which makes our customers' decisions and our operators' jobs much easier.
Are you interested in joining our poke bowl franchise? We'd love to get to know more about you and your objectives as a franchisee! Get in contact with a member of our team today for more information.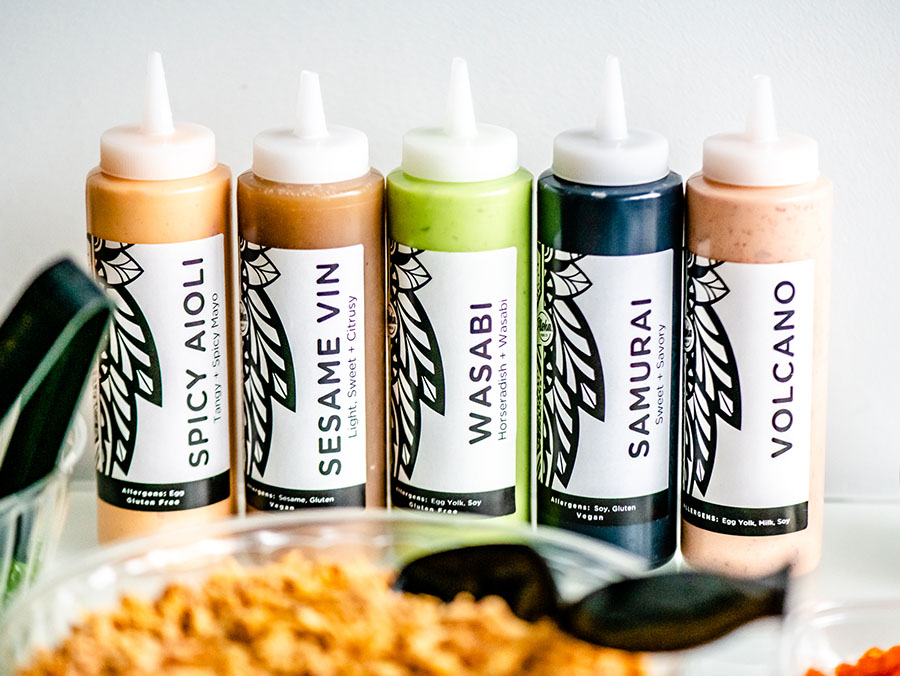 Hear from Current Franchisees
Don't just listen to us rave about ourselves, hear reviews straight from our current franchisees!
- Scott Miller

- Baryalay Razi

- Randy Elias

- Amanda and Corey Tabb

- Tom Wang