The Poke Industry
The Poke Franchise Market Is Booming
At Aloha Pokē Co., our premier poke franchise business opportunity is designed to make franchising simple. Our innovative yet simple, feel-good restaurant concept is all about quality food and healthy margins without overcomplicating things. It seemed for a long time that the fast-casual industry was dominated by big brands that served the same unhealthy food. Fortunately, there appears to be a shift in the tides as people are craving more feel-good, wholesome foods. And with that, our industry is booming.
The natural health food industry is estimated to be worth a whopping $42B, and according to a report from Research And Markets, the poke food industry is expected to grow by another $1.2B by the year 2024. According to Technavio, the poke foods market share is expected to increase by over $700M between 2021 and 2026, and the market is expected to grow at a CAGR of 8.41% during this period. It is also predicted that North America will experience the highest growth rate, leading to a significant opportunity for our poke bowl franchise.
Embrace a Functional Food Trend
Poke bowls are a great addition to functional food trends. According to a recent study by Nielsen, there has been a noticeable increase in the number of Americans who are eating healthy foods. This is good news for healthy food franchises, as the trend is likely to continue in the years to come. The key to success for these businesses lies in offering quality products and providing excellent customer service. If you're looking for an investment that offers potential growth, then a health food franchise like Aloha Pokē Co. may be right for you.
Even if you're not particularly health-conscious, it's hard to ignore the fact that healthy eating is becoming more and more popular. And as our population becomes increasingly more particular of what they are eating, the demand for healthy food franchises is only going to continue to grow.
If you've considered investing in a fast-casual restaurant franchise before, don't hesitate any longer. Our industry is quickly growing as more people are discovering poke every day. As Aloha Pokē Co. grows alongside this demand, we're looking for qualified investors now more than ever. Now is a better time than ever to invest in the fast-casual restaurant franchise industry.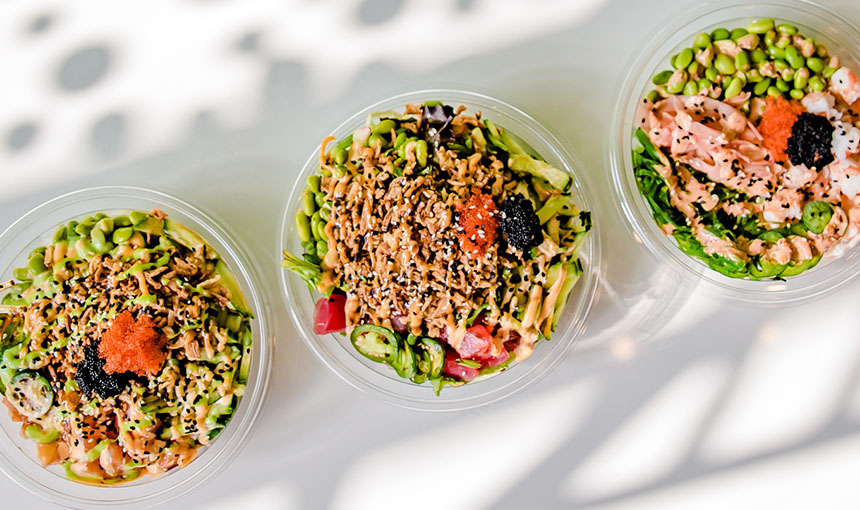 Take the First Step Today!
Are you interested in joining our poke bowl franchise family?
Starting your own business is easier when you have the support of a whole franchise team like ours. Let us guide you every step of the way.