Investment Information
What It Takes to Own Our Poke Bowl Franchise
At Aloha Pokē Co., we know it's important to remain as transparent as possible when it comes to the costs to open a poke restaurant. Our number one goal is franchisee profitability, and our top priority is to always do right by our franchisees. If you've been researching the most profitable franchises, you should consider our poke bowl franchise for several reasons. First and foremost, we require a lower initial investment than most restaurant franchises. While our presence is growing, our locations don't take a large initial investment to get started. That's because there's no need for our franchisees to invest in things like hoods, grills, fryers, or large dining areas. We like to keep things simple – just like our customers.
The total investment necessary to begin operation of a new Aloha Pokē Co. restaurant is $140,900 to $425,930 (including real estate costs). This includes $30,000 to $40,000 that must be paid to the franchisor or affiliate. This cost covers just about everything it takes to get started, including the following:
Point of sale systems
Signage
Uniforms
Initial inventory
Real estate costs
Initial marketing expenses
Construction/Leasehold Improvements
If you're unfamiliar with franchising, you may be unfamiliar with what the franchise fee is and what it's for. A franchise fee is a lump sum payment due when you sign our franchise agreement and development rights. It covers training for you and several team members at our Aloha Pokē Co. headquarters, where you'll learn the nuts and bolts of starting your own sushi bowl franchise operation.
The franchise fee grants you the right to operate your poke restaurant franchise under our nationally recognized brand name, but what you're really paying for is long-term support from the people who made Aloha Pokē Co. what it is today and the benefits of having true support instead of starting a restaurant on your own.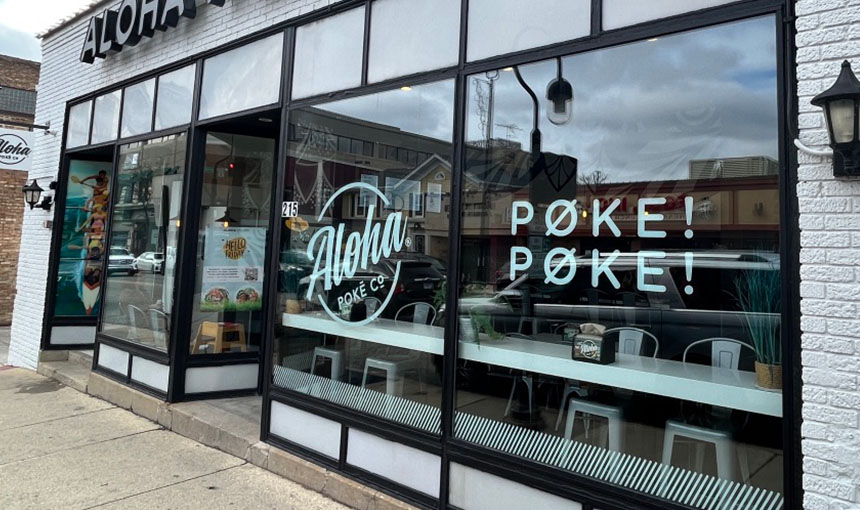 Take the First Step Today!
If you've considered investing in a fast-casual restaurant franchise before, don't hesitate any longer. Our industry is growing, and more people are discovering poke every day. As Aloha Pokē Co. grows alongside this demand, we're looking for qualified investors now more than ever.
Take the first step toward ownership today!